Give Now
With your support, Bryn Mawr Presbyterian Church accomplishes much more than Sunday worship. A small sample of its activities includes Christian education classes for children, youth and adults; a vibrant youth ministry program; counseling and support at the Middleton Center; temporary living accommodations for the homeless as part of our participation in the Interfaith Hospitality Network; and concerts and seminars open to the public.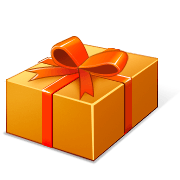 Make an online gift to BMPC here.
In addition to ministries within our own walls, BMPC supports 15 mission partners around the world, such as the Emmanuel Hospital Association (EHA) in India. Through a system of 20 hospitals and 27 community centers located in underserved areas of India, EHA helps to bring health and medical care to 600,000 Indians per year. In a country where 1 in 4 families live below the poverty line, the needs are tremendous, and EHA, along with support from BMPC, is working to meet that need.
Locally, the Outreach Council of BMPC supports numerous organizations such as United Community Clinics. This once-a-week clinic operates out of First African Presbyterian Church on Girard Avenue. Hundreds of people who have no health insurance count on this program to provide for their family's medical needs. Besides physical exams, they provide ongoing support for patients with diabetes and high blood pressure, wound care, flu shots, and tuberculosis screening. Medical, nursing and social work students from the University of Pennsylvania provide the services under the supervision of doctors from the Medical School.
Make an online gift to BMPC here. Questions? Contact This email address is being protected from spambots. You need JavaScript enabled to view it..
Your gift to the Bryn Mawr Presbyterian Church is greatly appreciated. On behalf of all those we serve, thank you.