Welcome to the Virtual Caring Corner! We have placed all of our resources in one convenient location for you to enjoy.
February 11, 2021
Lent begins next week on Ash Wednesday (Feb. 17). The Caring Ministries Team, together with and Anne Montgomery Schmid, labyrinth facilitator, invite you to participate in a virtual Lenten prayer journey. Father Richard Rohr says of a sacred journey, "When you can be present you will know Presence." This journey is an opportunity to deepen your faith and to deepen your relationship with the Divine.
Beginning in next Thursday's eNews, each Virtual Caring Corner during Lent will contain a unique prayer practice. Some will be familiar, like the labyrinth, and some will be new, like praying in color. All will foster exploration of personal prayer practice.
Know that we journey with you in this second season of Lent celebrated in a time of unknowing. Our hope and prayer is to provide a guided space and time for connection with God.
"My soul thirsts for God. For the living God. When can I go and meet with God?" - Psalm 42:2
---
February 4, 2021
Compassion, your heart, and love
February is a short yet full month. Within its mere 28 days is Black History Month, National Heart Month, Valentine's Day, and the beginning of Lent. How can we respond to these invitations? One way to respond is to show up with "more": more understanding, more presence, more vulnerability and more compassion. The spiritual practice of compassion can be a challenge. How do we show compassion to ourselves and our neighbor? By resting in the Lord and in the Word. The good news is we have a compassionate God to lead us through this challenge.Love the Lord your God with all your heart and with all your soul and with all your mind. This is the first and greatest commandment. And the second is like it: Love your neighbor as yourself.~ Matthew 22:37-3
---
January 28, 2021
COVID-19 Vaccine – An opportunity for reflection
The vaccine is making its way into the community – a light at the end of the proverbial tunnel. But such mixed feelings it engenders: gratitude – for the scientific expertise to formulate not one, but several products in record speed; frustration – that demand far outweighs supply; fear – of possible side effects and how much protection it will afford; relief – that perhaps we're on the way back to some type of "normal." But maybe it also presents a chance to pause and reflect: How equitable is access to the vaccine globally? How do I feel that the most vulnerable will wait the longest? What opportunity does it present to me personally?
Caring Ministries has provided direct links to community providers so you can sign up to receive the vaccine. We also are aiding our members who are unable to register online. Our COVID-19 Resource page is being updated regularly: Caring Ministries COVID-19 resources. And local health departments are looking for both medical and non-medical volunteers; you can sign up through the SERVPA website.
And as always, we can pray: A prayer of thanksgiving for the COVID-19 vaccines
---
January 21, 2021
"Courage doesn't always roar. Sometimes courage is the quiet voice at the end of the day (whispering), 'I will try again tomorrow.'" - Mary Ann RadmacherDr. Scott Stoner discusses the courage it takes to finish a marathon in his article "Pandemic Marathon Tips."He describes the part of the marathon where "the runners are no longer talking to each other (a complete change from earlier in the race) as they are conserving every ounce of energy they have in order to just keep putting one foot in front of the other." He discusses the practices they do during the race to keep going, nourishing themselves as they run toward the finish line.Colossians 1:11: "We pray that you'll have the strength to stick it out over the long haul - not the grim strength of gritting your teeth but the glory-strength God gives. It is strength that endures the unendurable and spills over into joy."
---
January 14, 2021
Self Care: Ditching New Year's resolutions for a gentle approach to the new year.
January 17 is "Ditch your New Year's Resolution Day." Why are resolutions fraught with guilt, failure and abandon? Maybe it is in our approach.
Author and speaker Beth Kempton has written a book, Calm Christmas and a Happy New Year (and a podcast by the same name) which offers insight into Christmastime and our way of starting a New Year. Kempton contrasts resolutions with revolution:
A resolution is about a 'resolve' or trying to re-solve the same old problems in a short burst of activity every January. This can be contrasted with a New Year Revolution. Latin 'revolvere' (roll back) invites us to sweep away the layers of expectation, worry, conformity, convention, even comfort and see what is waiting to be born this year.
Gentle questioning is a large part about discovering what could be important in 2021.
Questions for Contemplation
What did this year teach you about your capacity for courage? What risks did you take? How did they work out?
What did this year teach you about relationships, love and your capacity for forgiveness?
Where did you bring light to the darkness for someone?
Did you neglect yourself in any way? Was there a time when you did not allow yourself something you needed? If a similar situation arises this year, what will you tell yourself?
Of all the places where you spent time, which environment made you feel most calm? Where did you have your best ideas?
Your intention for the year ahead
How will you steady yourself in times of inevitable uncertainty?
What is your definition of living well? Which attitudes, habits, rituals and rhythms will help you live that way?
What are you hopeful about?
What is your overall intention for the coming year?
For more on Beth Kempton's ideas on the New Year, visit her website to listen to her podcast series. https://bethkempton.com/podcast/ ("A New Year's Revolution" is Episode 12 in the series.)
---
January 7, 2021
In this season of Epiphany may you see the Divine in unexpected places. The Caring Ministries Team offers this prayer and a link to contemplative practice on the Feast of Epiphany from Abbey of the Arts:
God of light, shining in darkness,
Through a little child, born in Bethlehem
You open to us the treasure of your grace.
Help us search diligently for him,
So that we may offer our lives to you
With thanksgiving, joy, and praise;
Through Jesus Christ, the rising star. Amen.
---
December 31, 2020
New Year's Prayer Stations. The Caring Ministries Team has put together a series of virtual prayer stations to help lead you through New Year's Eve. Each station focuses on a different theme: lament, remembering, silence, light, gratitude, and intention. These stations guide the way to the start of 2021 and a new calendar year. You can participate online at www.bmpc.org/2021.
---
December 17, 2020
Advent Joy
Making Room for God During Advent and Christmas
"We are God's bliss, for God delights in us without end, and so….will we delight in God." Julian of Norwich wrote these words during the dark days of the Middle Ages when the Black Death was sweeping through England (1348-50), wiping out 30 to 40 percent of the population. Julian, an anchoress, mystic and author, wrote a book in which she described visions of Christ speaking with her.
Julian's understanding of God was unusual for her day and time. Rather than believing in a vengeful God, she wrote of a divine being who delights in humankind and invites us to delight in God in return. Julian's ideas are radical even today. How often do we consider ourselves to be "God's bliss" or accept the notion that God delights in us? Usually, we keep a running tally of our actions that displease God.
But our joyful, generous, grace-filled God sends Christ to the world in the form of a baby, a baby we can hold, a baby who assures us of God's love and nurture while affirming God's desire for love and nurture from us.
CARRY THESE WORDS IN YOUR HEART TODAY
God delights in me; I delight in God.
Excerpt from: The Uncluttered Heart by Beth A. Richardson
With prayers for your wellness in this time,
The Care Team
---
December 10, 2020
Advent Peace
Making Room for God During Advent and Christmas
I want to walk peacefully on the earth, kissing the Earth with "my feet," as Thich Nhat Hanh describes it. When I walk gently on the earth or imagine myself kissing the earth with my feet when I walk, I am living in the present moment, aware of my surroundings, conscious of the effect that my walking – or talking or touching – has on those around me and on the web of creation.
Being fully present in my body brings me into this moment – now. Look! I am seeing sunlight (or faces or Christmas lights). Listen! I am hearing music (or angry voices or laughter or silence). Smell! I am in the bakery (or the baby needs changing or the candles are lit). Taste! I am eating oatmeal (or coffee or something sweet). Feel! I am sitting in a chair (or I am hurting or I am tired).
Being fully present in my body allows me to turn to God more easily, staying open to God's leading in the next moment and the next and the next. I am here, God. What would you have me do? I am here, God. Help me walk in peace. I am here, God. Give me wisdom and strength to face the next challenge.
Walk gently, peacefully in the way of Christ's peace.
CARRY THESE WORDS IN YOUR HEART TODAY
I will walk gently in the way of Christ's peace.
Excerpt from: The Uncluttered Heart by Beth A. Richardson
With prayers for your wellness in this time,
The Care Team
---
December 3, 2020
Advent Hope: Making Room for God During Advent and Christmas
I am easily hijacked by distractions, obsessions and anxieties. It doesn't take much to knock me off my center and start me worrying. Worry and anxiety often seem to be my default response to any situation. When I am faced with change, unexpected turns in the road, or even small victories, my automatic response is worry.
Intellectually I acknowledge an appropriate choice of action: stop, pray, and trust God. But most of the time I forget these basic steps that restore my balance. When I find myself in turmoil, I often call a spiritual friend of mine. I recount my situation in detail with all its twists and turns. After I've completed my tale, my monologue finally comes to a halt. I hear silence on the other end of the phone and then my friend asks, "Did you pray?" Usually I respond with a chuckle and a sheepish, "No, I forgot." "Okay, you know what to do," she says.
And I do know what to do: (1) Stop what I'm doing and turn my attention to God. (2) Pray. Turn over to God everything that is bothering me. (3) Trust God. Trust that no matter how difficult the situation, God will guide me.
CARRY THESE WORDS IN YOUR HEART TODAY
I can trust my smallest concern to God's wisdom.
Excerpt from: The Uncluttered Heart by Beth A. Richardson
With prayers for your wellness in this time,
The Care Team
---
November 19, 2020
Practicing Gratitude
Poet and author David Whyte says of "Gratitude" that it "is not a passive response to something we have been given; gratitude arises from paying attention, from being awake in the presence of everything that lies within and without us." In a season when many things within and without us bring discouragement, discomfort and longing, perhaps we can turn the prism and pay more attention. Whyte continues, "Thankfulness finds its full measure in generosity of presence, both through participation and witness." What beauty do you witness? What inspires? What surprises?
Prayer: Gracious God, help me pay attention. Accept my gratitude for the privilege of being alive. Amen.

The Care Team offers thanks for all the ways you practice presence with caring intention.
---
November 12, 2020
Grounded in Fatigue
Being grounded in life, spiritually and emotionally, is something many of us strive for. However, it has been hard to do this year. The feelings of fatigue have set in for many as we are all living Groundhog Day over and over again. The pressures for many to work from home, while helping their children maneuver online classes and the sadness many grandparents are experiencing because they haven't been able to see or hug their families in a while is leading many of us to feel grounded in fatigue.
In the article, "Six Coping Strategies to Combat Pandemic Fatigue", Jim Kendall, manager at Work/Life Connections, likens this to running a marathon without knowing the total distance of the race. He also suggests ways to cope.
Self-care is not optional; prayer breaths, meditating, and walking daily are just a few things you can do to feel better.
Setting attainable well-being goals and implementing that plan is critical.
Plan and use your paid time off to recharge.
Take a vacation from news and social media.
Seek diversions that are healing; spend intentional time doing things that are meaningful to you.
Create some predictable routines. Focus on managing the things you can control.
Mostly, remember to be kind to yourself.
As the season of Advent approaches, take the time to be good to yourself. A moment each day to breathe, be still and reach out for help if you need to.
"My mind and my body may grow weak, but God is my strength; he is all I ever need."-Psalm 73:26
With prayers for your wellness at this time,
The Care Team
---
November 5, 2020
Leaning into Uncertainty, Living with the Unknown
We have all been utilizing many different tools for living with uncertainty in 2020. What does this year and the continuing uncertainty teach us about faith, resilience and self-care to bolster our response?
Uncertainty is tough, as Jessica Linick, a New York City-based licensed clinical psychologist said in a HuffPost article, "The human body is hard-wired to respond to uncertainty. Our brains are designed to evaluate threat and risk — and uncertainty can feel incredibly risky. The brain often looks for patterns, but in times of uncertainty and unpredictability, our nervous systems are on high alert; they're always looking for that risk. And when someone's nervous system is activated that way, it produces a flight or fight response."
Caring Corner has been offering Sabbath practices to lean into God during these tough times. Breath prayers, unplugging from too much news and media, prayer, and enjoying nature are ways we can re-center ourselves and wait in those in-between times. Previous Caring Corner articles can be found on BMPC website under Caring Ministries.
As we enter a season of waiting, waiting for results, waiting to see what is happening in the community, waiting for the holidays, take care of yourself. Give grace to yourself and to others.
Psalm 62:5-8: For God alone, O my soul, wait in silence, for my hope is from him. He only is my rock and my salvation, my fortress; I shall not be shaken.
With prayers for your wellness in this time,
The Caring Ministries Team
---
October 29, 2020
A Prayer for the Election
Lord, keep this nation under your care. Under your law we live, and by your will we govern ourselves. Help us as good citizens to respect neighbors whose views differ from ours, so that without partisan anger, we may work out issues that divide us, and elect candidates to serve the common welfare. Grant that this election may be a safe, honest and fair event; that the walls that divide us may come down in favor of peace, unity and mutual respect. Bless the current and future leaders of our land; may they be trustworthy individuals who embrace wise decisions for the general welfare, and thus serve you faithfully in our generation, to the honor of your holy name, through Jesus Christ the Lord. Amen.
(Based on prayers from the Book of Common Worship)
---
October 22, 2020
The Sabbath Practice of Blessing: A Celtic tradition based in deep hope and kindness
Irish poet and teacher John O'Donohue writes that "a blessing is a circle of light drawn around a person to protect, heal, and strengthen." The Celtic act of blessing people - and even the most mundane of daily tasks - is deeply rooted in gratitude for the sacred in everyday life.
In these days, if kindness and hope seem lacking, consider a blessing practice: Find a candle that holds meaning or beauty for you; set aside some time to say a simple prayer of blessing for someone (or yourself), light the candle, and take a few mindful breaths. Reaching deep within to extend your soul's light can be a force for healing and transformation.
---
October 15, 2020
Sabbath Practice: Connecting with God in Nature - Being present in nature surrounded by God's creations
In his article, Nature Reflects God's Goodness, Richard Rohr says, every day we have opportunities to reconnect with God through an encounter with nature. Whether an ordinary sunrise, or a cloud in the sky, this spirituality doesn't depend on education or belief. It almost entirely depends on our capacity for simple presence.
This can be hard to do when our minds are swirling with things that need to get done. Allowing ourselves time in nature as a Sabbath practice has significant benefits. Immersing ourselves in nature calms us and allows time to renew ourselves and our relationship with God. Below is a step-by-step guide for this Sabbath practice. Try incorporating it into your life:
For 20-30 minutes, walk slowly in silence outside without trying to get anywhere.
Let your senses guide your walk, if you are drawn to a colorful leaf, a tree or a fragrance, stop and linger, allow the moment to be in nature, just observing.
Do not hurry; follow your own timing and curiosity.
When you are called to begin again, move on.
Practicing this three to four times a week has allowed me to feel grounded. Walking and feeling the heat of the sun on my face; listening to the birds; smelling the fresh air; and seeing the large trees surrounding me brings me a sense of peace, feeling nourished by all of God's creations.
"The heavens proclaim the glory of God. The skies display his craftsmanship."
~ Psalm 19:1
With prayers for your wellness during this time.
Renee Malnak-Giansiracusa and the Caring Ministries Team
---
October 8, 2020
The Sabbath Practice of Unplugging - Turning off distractions to tune into God's calling
As the noise of the outside world gets louder, our need for self-care increases. Sabbath is a time, a practice, an intention to step away from what distracts and turn toward God. There are many Sabbath practices that can aid this turning and quieting.
Sabbath can only begin if we close the factory, turn out the lights, turn off the computer, and withdraw from the concerns of the marketplace. Choose at least one heavily-used appliance or device – the television, computer, cell phone, washer and dryer – and let them rest for a Sabbath period. Whether it is a morning, afternoon, or entire day, surrender to a quality of time when you will not be disturbed, seduced or responsive to what our technologies have to offer. Notice how you respond to its absence.
As Michael Lerner wrote in his book, Jewish Renewal, "The weekly choice to dedicate one day not to the shopping mall, not to the television or telephone or computer, not to the consciousness of the market, opens the possibility for sacred time in which the call of God can be heard."
Living amidst all the distractions, the constant bombardment, and the volume can be overwhelming. Being able to stop and tune into God's peace and presence can allow us to live in safety and security, even in the center of the storm.
Psalm 46:10: Be still and know that I am God.
With prayers for your wellness in this time,
The Caring Ministries Team
---
October 1, 2020
Just for Today... How a cancer patient's survival kit can help us now
During my years as an oncology nurse, I encountered Tom McDermitt's Daily Survival Kit for Serious Illness. McDermitt, a Villanova University graduate and longtime cancer patient, shared 10 intentions to read every day, some of which are:
"Today I am going to try to live through this day only, and not dwell on or attempt to solve all my problems at once."
"Today I may feel the need to complain a great deal; I may have little tolerance; I may cry; I may scream. That does not mean that I am less courageous or strong. All are ways of expressing anger over this mess, of rightly mourning my losses. Endurance itself is courage."
"Just for today, maybe I can take heart that we are all connected."
Reading these today, I find a model for managing the increasing list of things that overwhelm – a pandemic, fires burning out of control, racial strife, a contentious election. Setting my own intention "just for today" looks like this:
Today I will limit exposure to current news to one hour.
Today on my morning walk I will focus more on the wonder of God's creation than the number of political yard signs.
Today when I feel stressed, I will recall Psalm 62:5: "In God alone is my soul at rest. God is the source of my hope."
With prayers for your wellness in this time,
Carol Cherry and the Caring Ministries Team
---
September 24, 2020
Flu Shots Protect You and Me
BMPC is partnering with Main Line Health to help us care for ourselves and one another by offering a flu vaccine clinic on Wed., Oct. 14 from 10:30 a.m. - 12:30 p.m.

Getting a flu shot this season not only protects you and others, but it can reduce the burden on healthcare systems as they care for COVID-19 patients. Here are the details:
You must be age 19 and older.
The high-dose vaccine for seniors will not be offered.
Masks are required and physical distancing will be in effect.
---
September 17, 2020
Mindful Breathing

"Breathe on me, Breath of God, fill me with life anew, that I may love the way you love, and do what you would do."

The words from the familiar hymn help us focus on a simple coping tool we have at our disposal – our breath. Breathing intentionally, using the 4-7-8 breath, is a powerful way to decrease stress. To learn how to do mindful breathing, click here.
---
September 10, 2020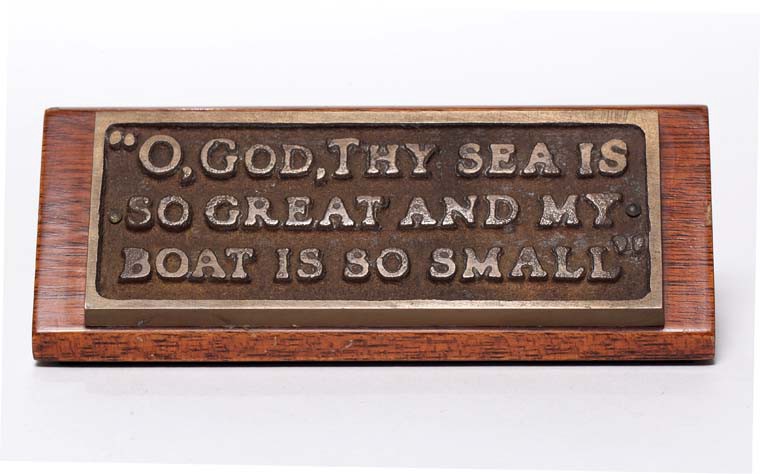 Our Refuge and Strength

Admiral Hyman Rickover, who offered the words from the Old Breton Fisherman's prayer to new submarine captains – "O, God, thy sea is so great and my boat is so small" – gave this plaque to President John F. Kennedy who kept it on his desk in the Oval Office. In overwhelming times, let us cling fast to the words of the Psalmist, "God is our refuge and strength, a very present help in trouble. Therefore we will not fear, though the earth should change, though the mountains shake in the heart of the sea; though its waters roar and foam, though the mountains tremble with its tumult."

~ Psalm 46:1-3
---
September 3, 2020
Movement is medicine: for the body, mind, and spirit…
And yoga is an accessible practice for everyone. No time like the present to begin experiencing the benefits of yoga or deepen your practice.
For the past 11 years, BMPC member Karen Gagnier has been teaching a mixed-level yoga class at the church, and donations from class participants support our hunger ministries. And now, as we all continue to adapt to the present pandemic, Karen is offering her BMPC class outdoors.
If you would like to participate, the outdoor yoga classes begin Tues., Sept. 15 at 9:30 a.m. at Maybrook Mansion, 325 Penn Rd., Wynnewood. Classes will continue to support BMPC's Hunger Ministries.
If outdoor yoga is not for you, on-demand classes are available at Movementrxstudio.com. Questions? Email This email address is being protected from spambots. You need JavaScript enabled to view it..
"Start where you are. Use what you have. Do what you can." - Arthur Ashe
---
August 27, 2020
A Moment for a Lovingkindness Meditation
Spend two minutes on a lovingkindness meditation with Spirit Rock teacher Sylvia Boorstein. This meditation was excerpted from Sylvia Boorstein's interview with Krista Tippett for an On Being episode. View here.
---
August 20, 2020
Rhythm of Grace
In these virus-weary days, a simple centering prayer can be an anchor when our thoughts and fears take flight.

"Help me feel your rhythm of grace in the movements of this day." Write it on a Post-it, affix to the dashboard or place where it can be a portable reminder that God travels with us. These words by Peter Traben Haas, Presbyterian pastor, are from Centering Prayers, A One-Year Daily Companion for Going Deeper into the Love of God.
---
August 13, 2020
John Lewis and Hearing the Call of Love
The Rev. Dr. D. Scott Stoner writes about the legacy of John Lewis and the lasting gifts of integrity and love. "So I say to you, walk with the wind, brothers and sisters, and let the spirit of peace and the power of everlasting love be your guide." From a final essay from Congressman John Lewis. Read more.
---
August 6, 2020
Reading so much information in these days can make us weary. We hope this image makes you smile.
---
July 30, 2020
Signs of Mental Strength

What does it mean to be mentally strong and how does that look in this ever changing world? The Rev. Dr. D. Scott Stoner reviews Amy Morin's book, 13 Things Mentally Strong People Don't Do.

"Morin's primary point is that we often mistake acting tough with being strong. Real strength, especially in times of extreme uncertainty, manifests in the ability to be vulnerable, flexible, and willing to change one's mind in the face of new information and facts as they are revealed." Read more
---
July 23, 2020
Zoom-In and Zoom-Out: Choices on the COVID Roller Coaster
As our world changes from day-to-day, we all need to be adapting and finding ways to manage the information overload. Michele Marsh, Council for Relationships and former Middleton Counseling Center therapist, talks about the roller coaster of COVID-19 and how we can manage self-care and the news cycle. Read more
---
July 16, 2020
Our Interconnected Spiritual Health
COVID-19 has emphasized the truth of humanity's interconnectedness. No nation or community has been exempt from the virus's spread across the globe. As we address this global pandemic, we also must pay attention to those scourges which flow through our interconnectedness of spirit. Racism and fear-based hostility, to name a few, threaten our spiritual health. In this meditation from the Center for Action and Contemplation, Brian McLaren urges us to use this opportunity to heal our spirit as well as our body. Read more
---
July 9, 2020
An Insomniac's Prayer Practice
Sleepless nights are an all-too-common experience for many of us. So much news, so many concerns. How do we calm the "monkey mind"? In this Christian Century article, the author describes a prayer practice that calls on God by names of several faith traditions. This brings a sense of calm in solidarity with others, helping us to know we're not alone. Read more here.
---
July 2, 2020
Rethinking Food During and After Quarantine
During this time of quarantine and social distancing, we all have had to think about and plan our meals and food shopping in new ways. We learned about food supply chains and packaging plant closures, adjusted to new shopping hours, and learned new ways to navigate the stores. We understood that food shortages for those in need became a daily concern. During this time, we also learned new practices and behaviors around our own eating habits. Read
Five ways eating in a pandemic is improving our relationship with food
.
---
June 25, 2020
Graduation, Grief and Gratitude
To say this has been a "different time" in our lives is an understatement, especially for those who have recently graduated. Instead of experiencing proms, school trips and signing of yearbooks – all important things that signify a momentous moment in one's life – students were left celebrating virtually. While many graduates have experienced feelings of grief for what they have lost during this time they also expressed strong feelings of gratitude. In the article, "
Graduation, Grief and Gratitude
," the Rev. Dr. D. Scott Stoner discusses these amazing students whom he calls "old souls." Dr. Stoner describes the significance of holding both grief and gratitude together simultaneously and how this experience may provide them a spiritual wisdom beyond their years. Read the
article here
.
---
June 18, 2020
How has the Pandemic Changed you?
As we begin venturing out into a post-quarantine life, are there habits or things you did during this time of "lockdown" that you want to keep in your life, post-pandemic? In the article "Quarantine has changed us – and it's not all bad," the author Sigal Samuel asked his readers at Vox this very question. He received responses from all over the world and discusses the eight habits people do not want to live without as we move into a post-pandemic world. You can read the article here.
---
June 11, 2020
Daily Prayer Practice
One way to care for yourself and maintain calm during turbulent times is to implement the following simple daily prayer practice. It can improve your outlook, set a spiritual intention for your day, and lift up those you love. It's called the 4-2-1 program which can be done anywhere without any special books or equipment.
Simply list the following:

4: List four things you are grateful for.

2: List two people you would like to lift up.

1: List one thing you hope or pray for yourself.

Practicing gratitude daily for one week can lead to an increase in happiness that can persist for six months. This regular practice also has been found to increase positive emotions, reduce the risk of depression, and can increase resilience in the face of stressful situations. (Source: "Four Great Gratitude Strategies." Greater Good Magazine-Science Based Insights for a Meaningful Life, UC Berkeley. June 30, 2015.)
---
June 5, 2020
Matter Matters
In an episode of "Wisdom in the Pandemic," John Philip Newell, former Middleton Center Spring Symposium Speaker and Advent Sermon Series Preacher, speaks of the Celtic prophet George MacLeod, who challenges us to consider, "How shall we live after the pandemic?" From his garden in Edinburgh, his words on how to care for vulnerable matters is very relevant to life in the United States right now. We hope the video speaks to you during this time. Watch it here.
---
May 28, 2020
Living with Uncertainty

As a community and congregation we have been living with and balancing uncertainty since early March. As our local communities prepare to transition from the red phase to the yellow phase, we will continue to live with uncertainty. To manage our feelings of uncertainty, we must pay attention to two things: ourselves and others.

Attention to Self: How do we care for ourselves, manage our anxiety, and feel safe during times of uncertainty? You will find suggestions for each of these items in past Caring Corner posts, which included everything from breath prayers and finger labyrinths, to ways to understand our emotional reactions. Additionally, here is an excellent resource from NPR on dealing with uncertainty.

Attention to Others: In the yellow phase we will still practice social distancing, which is a misnomer: We don't want to be socially isolated, but we remain physically distant for the safety of others. Please continue to maintain six feet of distance between you and others, but even as you do, reach out, re-engage, and find new ways to be present to others.

As we move into the yellow phase some things will change and other things will remain the same. We encourage you to continue to walk with faith through these uncertain times. You can do so with confidence, knowing that you are not alone on the journey. Caring Ministries, and all of BMPC, is here to walk with you.
---
May 21, 2020
Give Yourself a Break!
Perhaps like many (including the Caring Ministries Team), your brain is weary of negotiating life in a pandemic. We invite you to check out four ways to be easier on yourself.
Read more...
---
May 14, 2020
In this article from Christian Century, M. Craig Barnes, president of Princeton Theological Seminary, helps us to see that this is not the first time in human history we have faced widespread disease that leads us to prayer. The God who was so clearly faithful in our past is going to be faithful today, tomorrow, and through eternity. Read more here.
---
May 7, 2020
Deep Peace from Iona
Remembering the BMPC trip to Scotland one year ago this week, we offer this "movement as prayer" filmed on the island of Iona. In Celtic spirituality, Iona is considered a "thin place," sacred because heaven and earth seem especially near to one another and God is known in the beauty of nature.
Deep peace of the rolling waves to you.
Deep peace of the silent stars.
Deep peace of the blowing air to you.
Deep peace of the quiet earth.
Let peace, let peace, let peace fill your soul.
May peace, may peace, may peace keep you whole.

For more on the artist Betsey Beckman, see The Dancing Word, Resources for Embodied Prayer, Liturgical Dance and the Arts in Spiritual Direction, in collaboration with Abbey of the Arts.
---
April 30, 2020
People have stated that these are 'unprecedented' times. Yet, the world has had other pandemics, and people have suffered life-changing events that have impacted their families, world views and futures. Let us remember that we have lived through times of dramatic change. The resilience that is taught can make us stronger.

Domenica Rafferty, bereavement specialist at the Middleton Center, has shared some helpful insights during this time of isolation and rapid change.
Read here...
---
April 23, 2020
In recognition of Earth Day celebrated this week, we join with M. Courtenay Willcox, Chair of the Environmental Justice Committee, in considering how care of the environment and the earth's most vulnerable are intertwined. May we be inspired by nature and act to protect it and all inhabitants. Read here...
---
April 16, 2020
This past month has been a time of focusing on physical safety, physical wellness and physical distancing. We recognize that social isolation can be difficult emotionally as well as psychologically. Dr. Russ Harris, author of The Happiness Trap, recently wrote an article using the acronym FACE COVID for some wellness tools and techniques. We hope you find it useful.
The Middleton Center continues to offer counseling and support virtually during this time. If you would like to speak with someone, do not hesitate to call the Middleton Center (610-525-0766) or e-mail This email address is being protected from spambots. You need JavaScript enabled to view it.. All conversations are confidential.
---
April 9, 2020
During this time of compassionate retreat during Holy Week, walking a finger labyrinth provides another way to spend time seeking closeness with God. Using a finger on your non-dominant hand, trace the path of the labyrinth while connecting with your breath, praying, listening or simply leaning into the rhythm. The Labyrinth Society has many suggestions on how to create your own finger labyrinth, provides templates for printable finger labyrinths and offers a virtual walk. Also, there is a wonderful app called Labyrinth Journey that allows one to walk virtually.

Blessings on your pilgrimage,
Anne Montgomery Schmid, Certified Labyrinth Facilitator
---
April 2, 2020
During this time of self-isolation it is vital to take care of ourselves holistically. The article "How to Practice Breath Prayer" from the website "A Sacred Journey," discusses how the daily practice of breath prayers can help calm our minds and bodies while deepening our connection with God.
---
March 26, 2020
Each week, the Caring Ministries team will share an offering to support you in mind, body and spirit. You are in our prayers as we journey this new path together. Two practices that can move us toward healing in these virus-weary days is to name our feelings and look for meaning in our daily lives. To learn more about these practices, we encourage you to read: "That Discomfort You're Feeling is Grief."